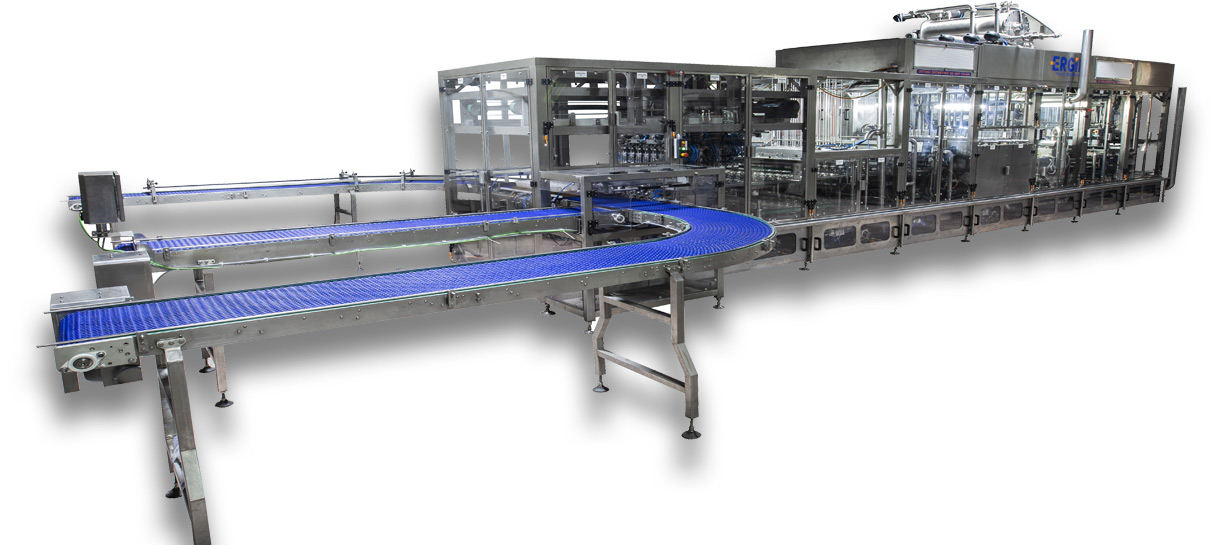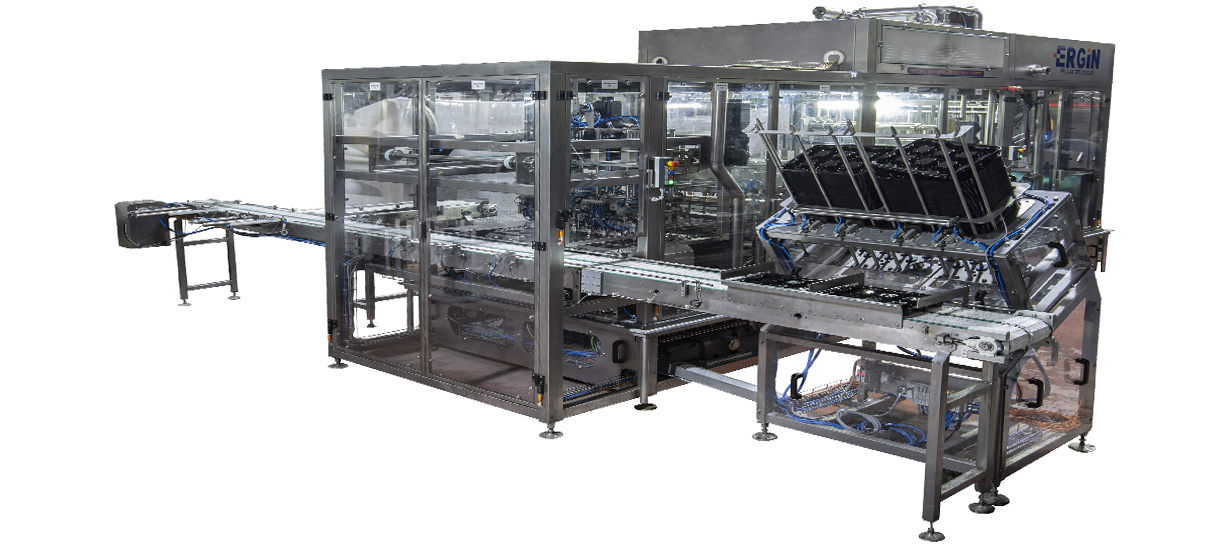 Overview
Conveyor systems which has been used in all our machieries, have been developed and produced over a long period of time. With the accumulated experience over the years, conveyor systems manufactured by Ergin Co. are enable to provide wide range of functions in order to respond the demands of including but not limited to food industries.
Operation speed of the conveyor systems has the ability to be arranged according to the tasks that is to be performed. The conveyor systems are designed for high efficiency and durability, coupled with minimal maintenance requirement, making it ideal for demanding environments, and allows ready accessibility.
Thanks to their simple yet reliable design the conveyor systems manufactured by Ergin Co. have the ability to adapt any kind of industrial envivorment.
Benefits
Maximum speed and flexibility with servo controlled drive,
Hygenic design,
CIP operating system,
Special design to provide Easy Maintenance possibility,
All used equipments and material are suitable for working in wet environment,
Complete stainles steel and food grade material execution,
Maximum working security with close cabinet and lockable safety guards,
User friendly display shows all functions and possible errors,
Production recording possibility to increase machine efficiency,
Internet assistance possibility.
Technical Data
| Number of Lines | Lines | 1 | 2 |
| --- | --- | --- | --- |
| Working Width | mm | 1.400 | 1.400 |
| Working Lenght | mm | 2.500 | 4.800 |
| Capacity | Pcs / Hour | | |
| Max. Cup Dimensions | mm | 95 | 95 |
Applications
DAIRY

Yoghurt
Yoghurt with Fruit
Diluted Yoghurt
Cream
Cheese
Cream Cheese
Mozzarella
Labne
Curd
Butter
Kefir
Ayran
Quark
Desserts
Multi Fill Desserts

FRUIT &VEGETABLES

Jam
Marmalade
Honey
Pudding
Mousse
Chocolate
Ketchup
Sauces
Tomato Paste
Mustard
Puree

FAT & OILS

Margarine
Shortening
Mayonnaise
Sunflower Oil
Olive Oil

MEAL

Ready Meals
Salads
Instant Soup

BEVERAGES

Fruit Juice
Lemonade
Shakes
Smoothies
Coffee
Options
External cup magazine
Production Flexibility with the characteristic of double format execuiton
Automatic magazine change
H2O2 and UV-C cup sterilization
CIP Operating system
Sterile Pozitive Air
Hepa H-14 Filter
Burst contro / leakproofing test
Sealing and cutting from film reels
External cup magazine
Integrated cup collection robot
External Cup collection robot
Automatic viol feeding unit
Carton opening and closing units
Wrap around cartoning system
Filling by Multihead weigher
Filling controlled by Flowmeter
Volumetric filler controlled by Servo Motor
Pneumatic controlled Volumetric Filler
Volumetric Filler with reservoir
Weight Controlled filler